Add Comment |
Related Links |
TrackBack

Related Content
Checker Board Optical Illusion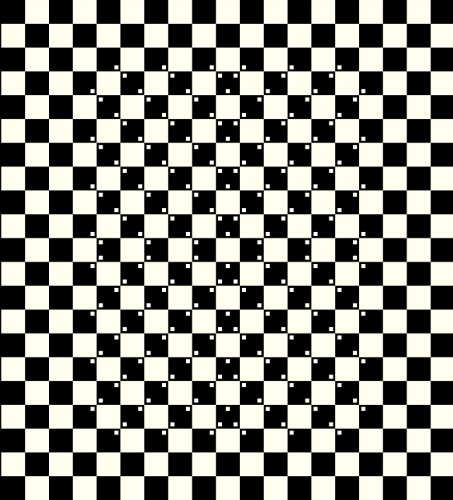 See the checker board above? It looks warped. And the keyword is "looks". All of the lines in the image are actually straight. Test it for yourself with a straight-edge or a piece of paper. Magical, huh?
Does anyone know why the lines look curved?
Tux-Vache
Wed, 12 May 2010 13:01:39 -0700
Add Comment |
Related Links |
TrackBack

Related Content
Did your message disappear? Read the Forums FAQ.
Spam Control | * indicates required field
TrackBack only accepted from WebSite-X Suite web sites. Do not submit TrackBacks from other sites.
Send Ping | TrackBack URL | Spam Control
No TrackBacks yet. TrackBack can be used to link this thread to your weblog, or link your weblog to this thread. In addition, TrackBack can be used as a form of remote commenting. Rather than posting the comment directly on this thread, you can posts it on your own weblog. Then have your weblog sends a TrackBack ping to the TrackBack URL, so that your post would show up here.
Messages, files, and images copyright by respective owners.